So I've been saying for a while that Grunkle Stan has a twin.  (Stanford and Stanley)
I know that most of tumblr agrees and there are plenty of wonderful, better research sites that will pinpoint all the evidence towards this.
Mild Spoilers ahead and pic heavy….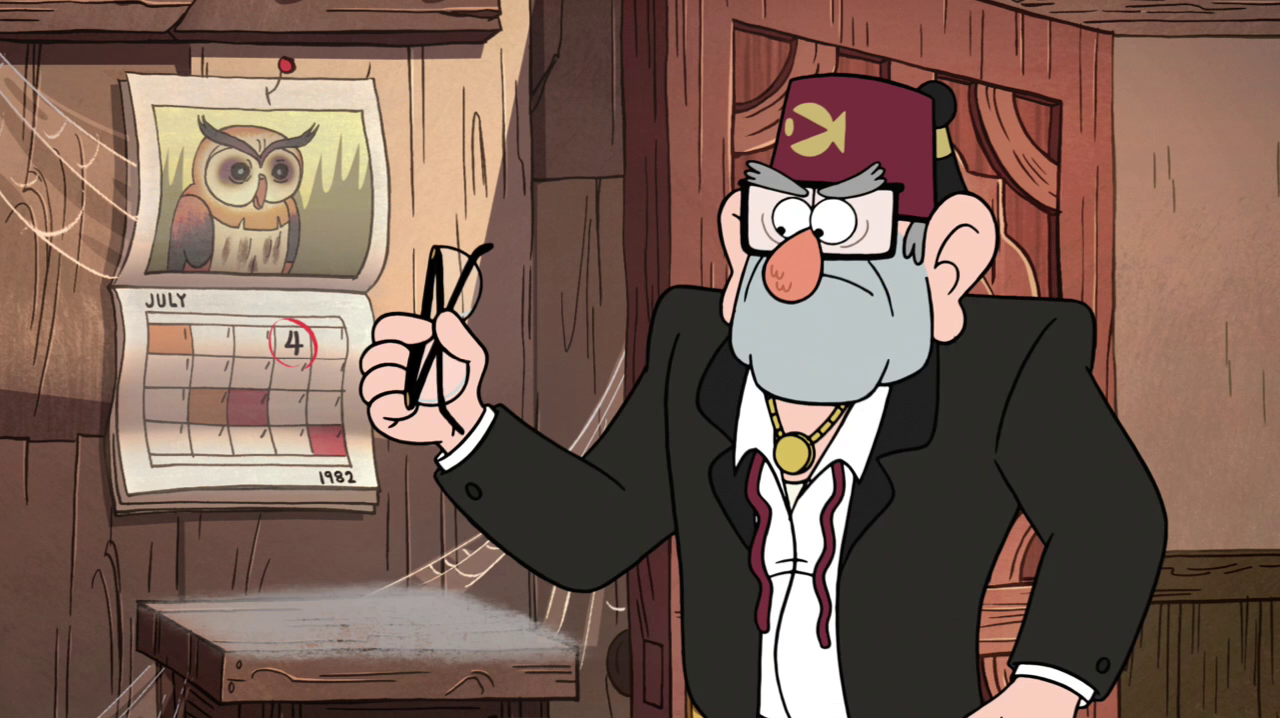 But does anyone else think that the Grunkle Stan in the episode Scaryoke is NOT Stanford Pines?
Firstly, the glasses are different.  Secondly, his behaviour and speech cadence seem a little off.  Finally, he starts off the episode saying that if it works, the last thirty years will have been worth it.  Was he in another dimension?  Was he hiding in the forest?
The very next episode Into The Bunker has the shapeshifter mentioning that his creator hasn't been seen in thirty years
HMMMM…….
It's some interesting stuff to think over.